Payer Marketing Strategies
BANNER | AETNA
Offering a unique joint venture health plan model to consumers, Banner|Aetna's digital presence and market visibility skyrocketed thanks to our proven payer marketing strategies and approach to public relations.
Marketing a unique joint venture health plan to consumers requires industry expertise and research-driven marketing and public relations campaigns. That's the reason Banner|Aetna, an Arizona-based health insurer (owned by Banner Health and Aetna/CVS), turned to Activate Health for our agency's expertise with payer marketing strategies. In addition to continuing to support brokers and employers, the health insurer's new individual and family plan offerings were being offered for the very first time, creating a need for education and visibility in the marketplace. Banner|Aetna's launch campaign was informed by a strategic, results-driven content marketing approach and complemented by targeted earned social and media relations strategies. Ultimately, Banner|Aetna achieved their brand awareness and executive visibility goals.



We kicked off with our research-driven Discovery Process to capture the essence of Banner|Aetna's brand story and distill it down for our targeted audiences through the creation of more than 500 messaging assets. This included articles, blogs and social media content. After identifying and analyzing key industry trends and market dynamics, we gathered first-person insights from internal stakeholder interviews to round out this full brand audit. Subsequent key findings from this process then informed Activate Health's comprehensive, recommended payer marketing strategies and complementary, targeted PR approach for the Arizona health insurance company. We worked together with our client's executive leadership team to collaboratively develop multiple earned media campaigns that accompanied existing traditional and digital marketing efforts, taking the company's holistic, multi-channel presence into account.
EXECUTIVE PROFILE SPOTLIGHTS
We created various executive profile spotlight campaigns aimed to increase the visibility of Banner|Aetna and its executives in the local market. Assets we supported included award submissions, as well as speaking and byline article opportunities. This resulted in increased visibility of the CEO by 7,500% and the CMO by 8,000% over one year.
TESTIMONIALS
Our public relations support involved creating various earned media strategies, including a partnership launch campaign for our client and a type 2 diabetes reversal company. Leveraging compelling member testimonials, we crated the earned media strategy which resulted in over $1 million in publicity value.
BRAND AWARENESS
Our comprehensive payer marketing strategies and media relations raised the overall visibility of Banner|Aetna in the Arizona market, leading to an audience reach of 900 million for a total of $15 million in publicity value. Compared to the prior year, these results mark an 800% increase in reach and 1,400% greater publicity value. In total, we secured 60+ local and national earned media placements and speaking opportunities.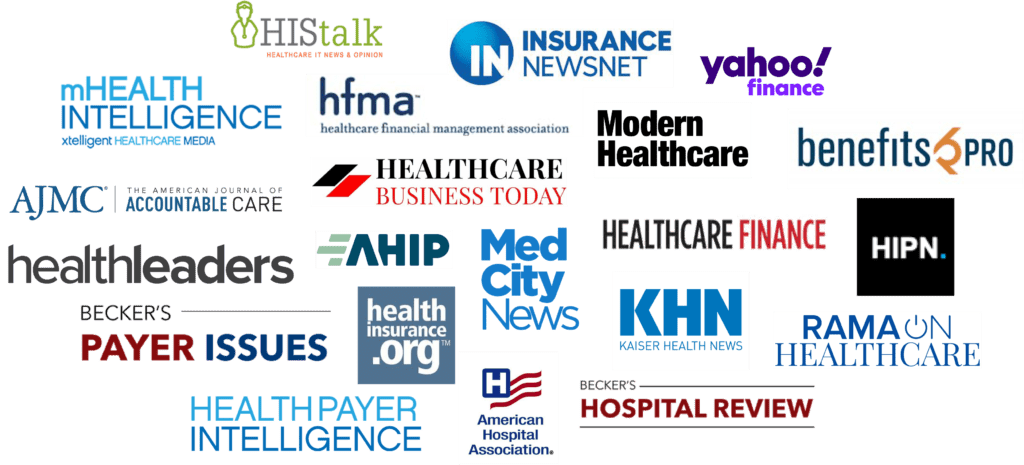 Ready to find out how Activate Health can deliver similar results for your organization? Contact us to learn more.