Healthcare Branding
UNIVITA
Supporting a client's acquisition strategies through
healthcare branding
and corporate communications.
With offices in Arizona, Florida and Tennessee, Univita Health was making several strategic acquisitions of leading home care and senior services across the nation. This, in turn, meant they required the assistance of a marketing team that could handle a rapid rebranding. Activate Health's experience serving all types of healthcare services and health insurance companies, including those targeting Medicare members, made us the ideal choice. But in this case, our industry expertise and healthcare branding capabilities were just one part of a much larger story.



Activate Health's team members are also incredibly skilled in one of the most critical pieces of post-acquisition healthcare branding—stakeholder communications. This involves communicating proactively with employees, the media, prospects, vendors, and customers associated within the parent company and with the acquired organizations. (Learn more about the value of an integrated acquisition communication strategy here). In the case of Univita, emails, FAQs and talking points were all developed and distributed to these groups at precise intervals to ensure that the right individuals were receiving the right information at the right time.
All healthcare branding and corporate communications deliverables were also incorporated into a comprehensive project plan which included key owners, delivery dates and contingencies for success. Upon completion of this planning stage, our creative teams went to work building a new logo and developing a strategic brand messaging platform. We also went on to execute a variety of healthcare branding deliverables contained within the plan via a highly compressed timeline. These ranged from fleet wraps and office signage to marketing videos, sales kits, collateral and business cards.
Successful healthcare branding, especially post-acquisition, is about more than just logo design or marketing message development. It also requires a combination of industry expertise and business acumen. Thanks to our extensive experience supporting M&A activity, Activate Health's team members were able to manage rapid turnaround times while maintaining the highest standards for all creative deliverables throughout the entire project, which was rolled out in phases after multiple acquisitions.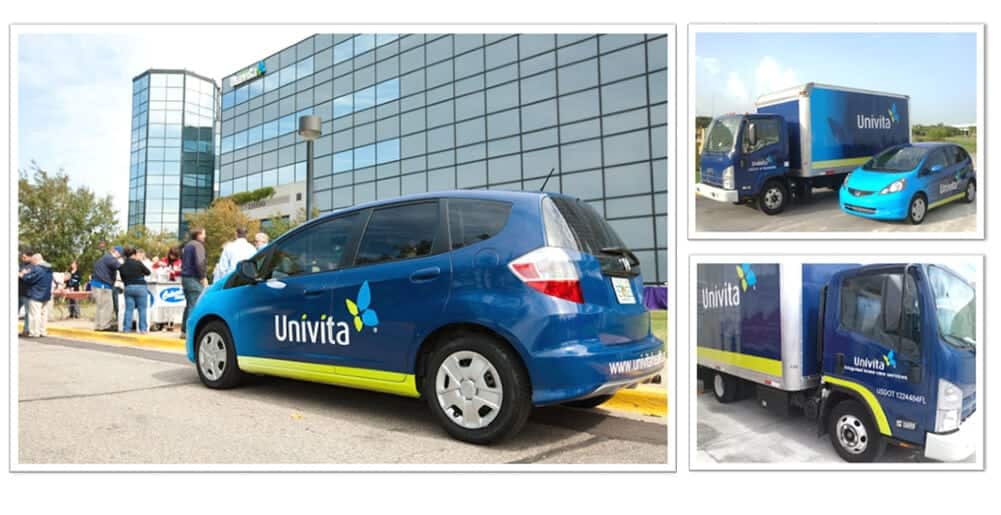 Healthcare Marketing Guide
Ready to find out how Activate Health can deliver similar results for your organization? Contact us to learn more.