Healthcare Content Marketing
INTRADO
Activate Health partners with this global cloud-based technology provider to help its Life & Safety division with SEO and thought leadership while generating leads via strategic healthcare content marketing.
Intrado, a leading digital media and communications solutions company, maintains a Life & Safety division dedicated to helping providers and healthcare organizations connect with their patients via technology-enabled communications. Its notification solutions are designed with patient engagement in mind, easing the operational and administrative burden of manual outreach for their customers. Intrado's broadcast messaging, IVR platforms and EHR integration capabilities all allow for high-capacity, multi-channel, flexible outreach that aligns with patient communication preferences. These offerings also happened to ideally align with the needs of health systems during COVID-19—e.g. the need to educate and inform patients on COVID-19 related topics via rapid, automated and two-way communications including text, phone and email. Customers now rely on Intrado's notification capabilities for a variety of mission-critical functions, such as notifying patients about COVID-19 lab testing locations and results, educating them about symptoms, and informing them about new check-in procedures once these facilities were reopened. In light of these industry shifts, Activate Health had to quickly adjust its approach to healthcare content marketing for these providers in order to account for new challenges and opportunities.



Our team created a strategy that ensured powerful healthcare content marketing that drove measurable results for technology leader Intrado. This included developing research-backed, data-rich eBooks and topical blog posts that addressed challenges of the pandemic for Intrado's key audiences. Our team conducted extensive third-party research on topics such as revenue loss as a result of canceled appointments and patient communication preferences to inform recall messaging upon reopening healthcare facilities. This powerful approach also emphasized the following healthcare content marketing best practices.
THOUGHT LEADERSHIP
Activate Health's research team and writers understand that impactful healthcare content marketing means speaking the language of our clients' buyers. Staying up-to-date with the latest COVID-19 challenges allowed us to address the topics already on the minds of these key decision makers.
LEAD GENERATION
Promotion of targeted eBooks through syndicated content channels allowed Intrado to drive website traffic to its patient engagement solution pages and measure success via downloads of the eBook, gathering prospective customer information. 
SEO
Our team employed this key component of the larger strategy of healthcare content marketing for Intrado. Activate Health optimized blog content for relevant terms that would cut through the clutter of other pandemic-related topics to garner the right interest at the right time.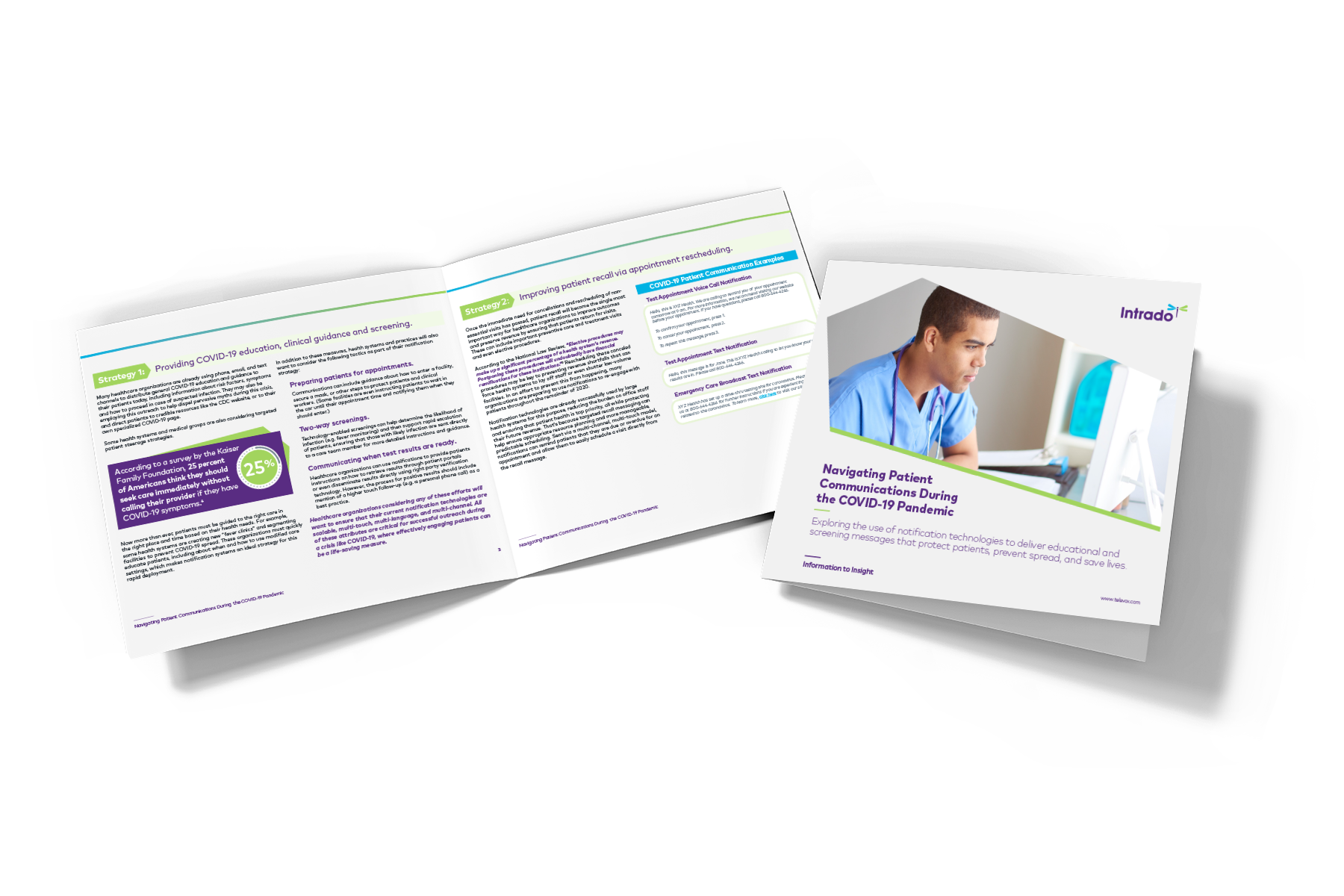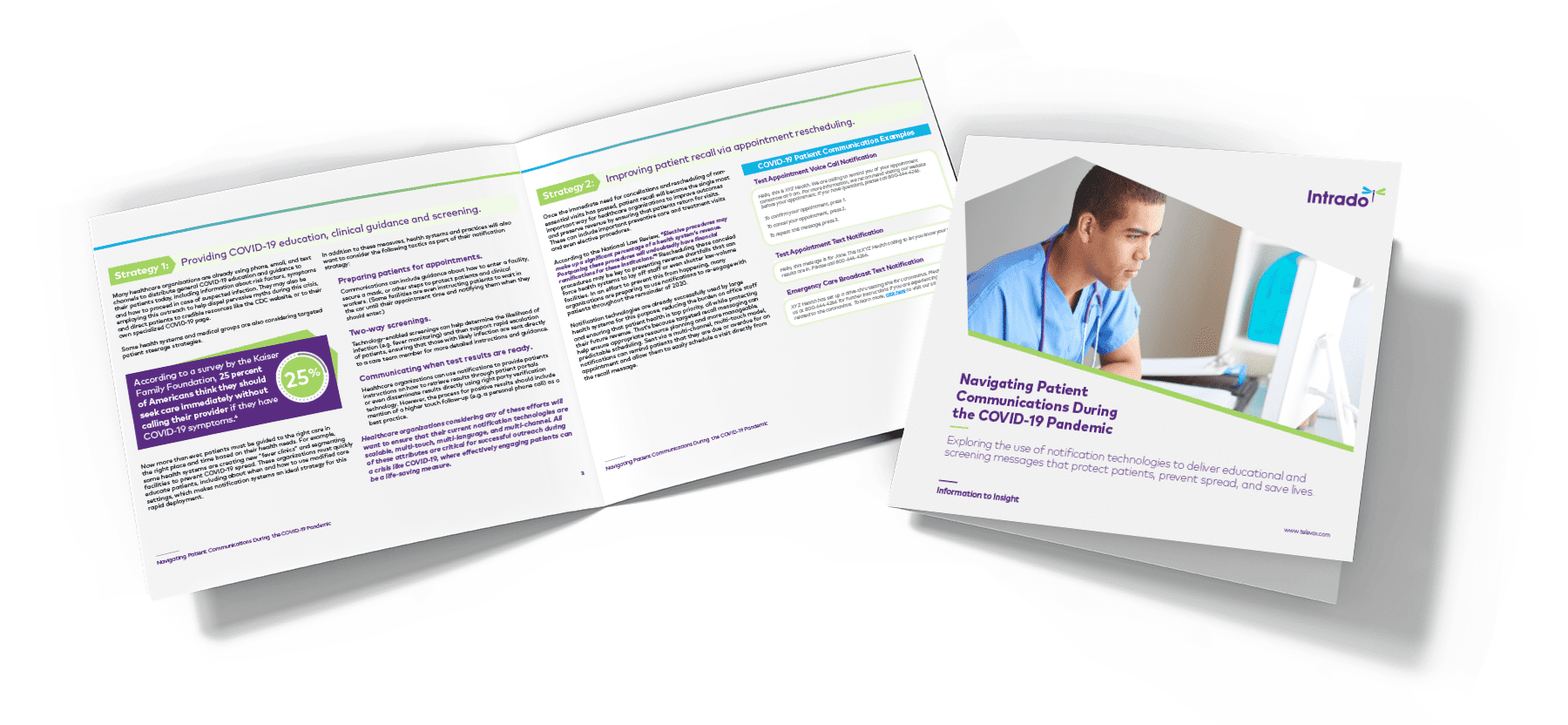 Health Insurance Marketing
Ready to find out how Activate Health can deliver similar results for your organization? Contact us to learn more.