Executing Successful Healthcare Marketing Campaigns
OPTUM SPECIALTY PHARMACY
Building successful healthcare marketing campaigns for highly targeted audiences with messaging that motivates action.
Our firm supported the content marketing, PR and crisis communications needs of Avella Specialty Pharmacy prior to its acquisition by Optum. Over the last decade, Activate Health has managed and developed a variety of successful healthcare marketing campaigns targeting a wide range of key healthcare audiences. From targeted messaging that compels entities like hospital and health system organizations as well as patients, providers, payers and even manufacturers, our start-to-finish campaign plans have helped Optum Specialty Pharmacy connect with its most important targets.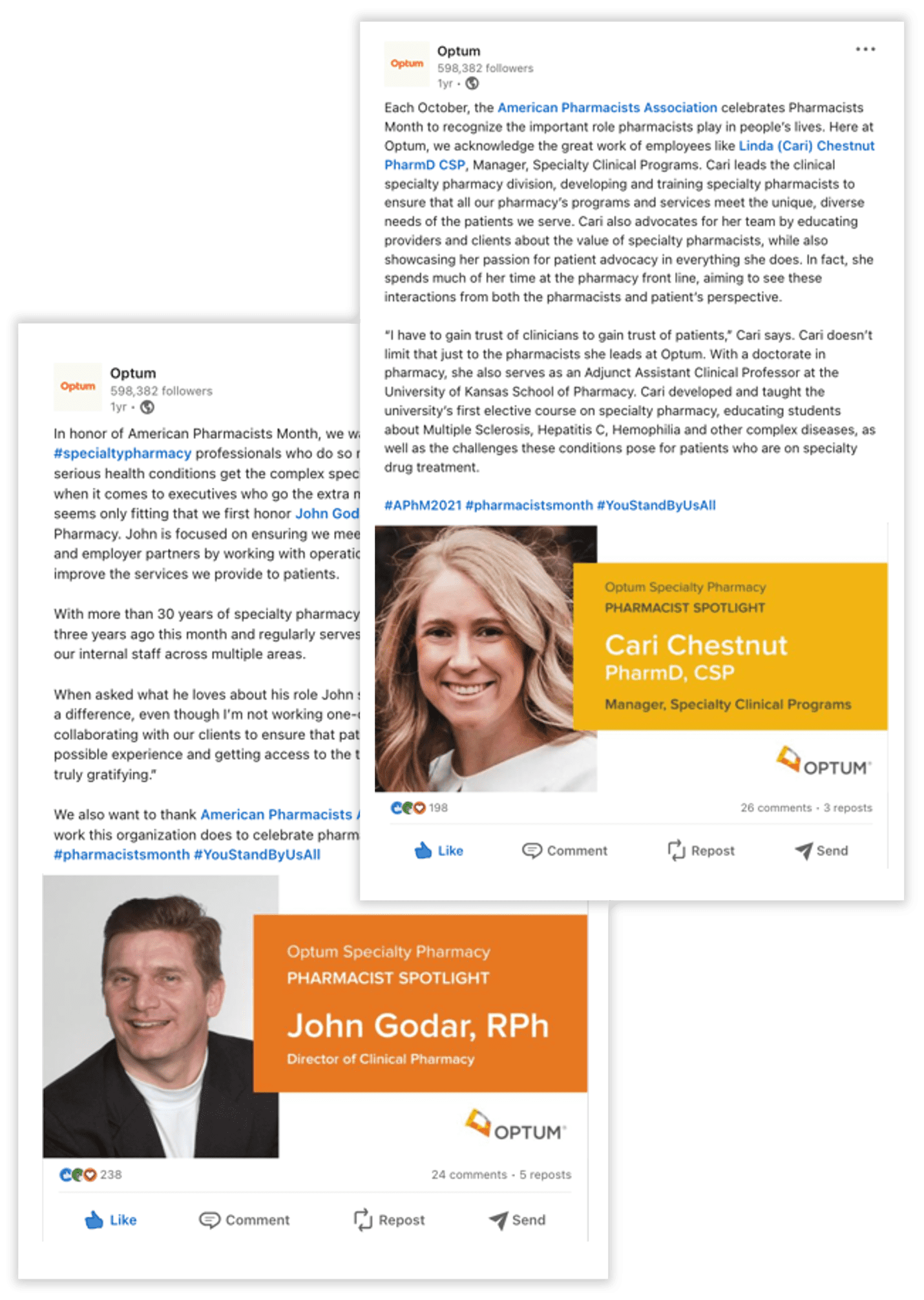 As a leader in the specialty pharmacy space, Optum seeks to connect with a vast range of audiences. Their goals range from wanting to educate patients about disease-state specific topics, promote technology-driven adherence programs to manufacturers, and provide data-backed insights on industry trends for providers and office staff to help them better serve their patients. Our role in supporting these successful healthcare marketing campaigns involved quickly pivoting from sales needs to thought leadership and social media as needed. We provided project conceptualization and strategy, which we backed with real-world insight from Optum subject matter experts such as pharmacy professionals, sales leaders and providers themselves. Then, we crafted high-value content ranging from webinars and sales brochures to nonpromotional drug trend reports and provide graphic design support to bring these projects to fruition.
For example, we supported a webinar campaign for providers to educate these individuals on the benefits of Optum's home infusion services and capabilities. Activate Health conducted SME interviews, developed the webinar topic, secured a third-party physician endorser to participate in the webinar, as well as developed content, graphic design and spearheaded promotional efforts via social channels, provider emails and sales outreach.
THOUGHT LEADERSHIP
Positioning Optum as an organization with extensive subject matter expertise in the specialty pharmacy space has involved developing white papers that educate providers. Our in-depth research allows us to craft substantial reports on the latest medications, innovations, and treatment landscape updates. These successful healthcare marketing campaigns also educate providers on how specialty pharmacies support and empower patients.
SOCIAL MEDIA
We support strategy, content development and design for a variety of industry awareness campaigns that engage with patients, providers and the community at large via social media. Social campaigns honoring National Cancer Survivors Month, World Multiple Sclerosis Day, and American Pharmacy Month, to name a few, consistently result in engagement that far exceeds industry benchmarks.
SALES COLLATERAL
Optum Specialty Pharmacy has a large account and sales team that provides high-touch support to providers and practices serving patients with a variety of healthcare needs from oncology practices to rheumatology. Activate Health has developed a whole host of quick reference guides, checklists, and other sales materials that not only provide value to providers in their treatment of patients, but also drive actionable opportunities to engage with Optum.
METRICS OF SUCCESSFUL HEALTHCARE MARKETING CAMPAIGNS
Results from the paid social media campaign promoting a specialty-specific white paper resulted in impressive lead generation metrics that far exceeded industry benchmarks.
CPL: 175% below industry
Form completion rate: 60% above industry
CTR: 69% above industry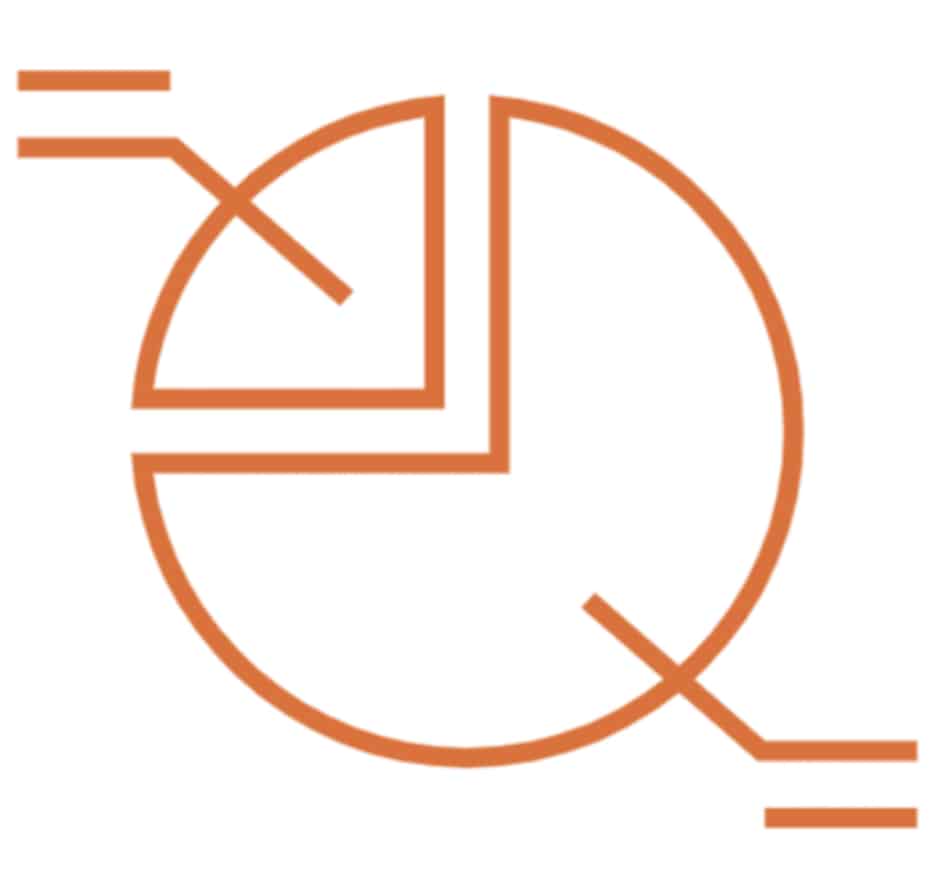 Metrics resulting from the organic social media campaign promoting American Pharmacist Month—including impressions, clicks and engagement rate—also resulted in high engagement and surpassed industry benchmarks.
Impressions: 118,697
Clicks: 1,604 clicks
Engagement rate: 7%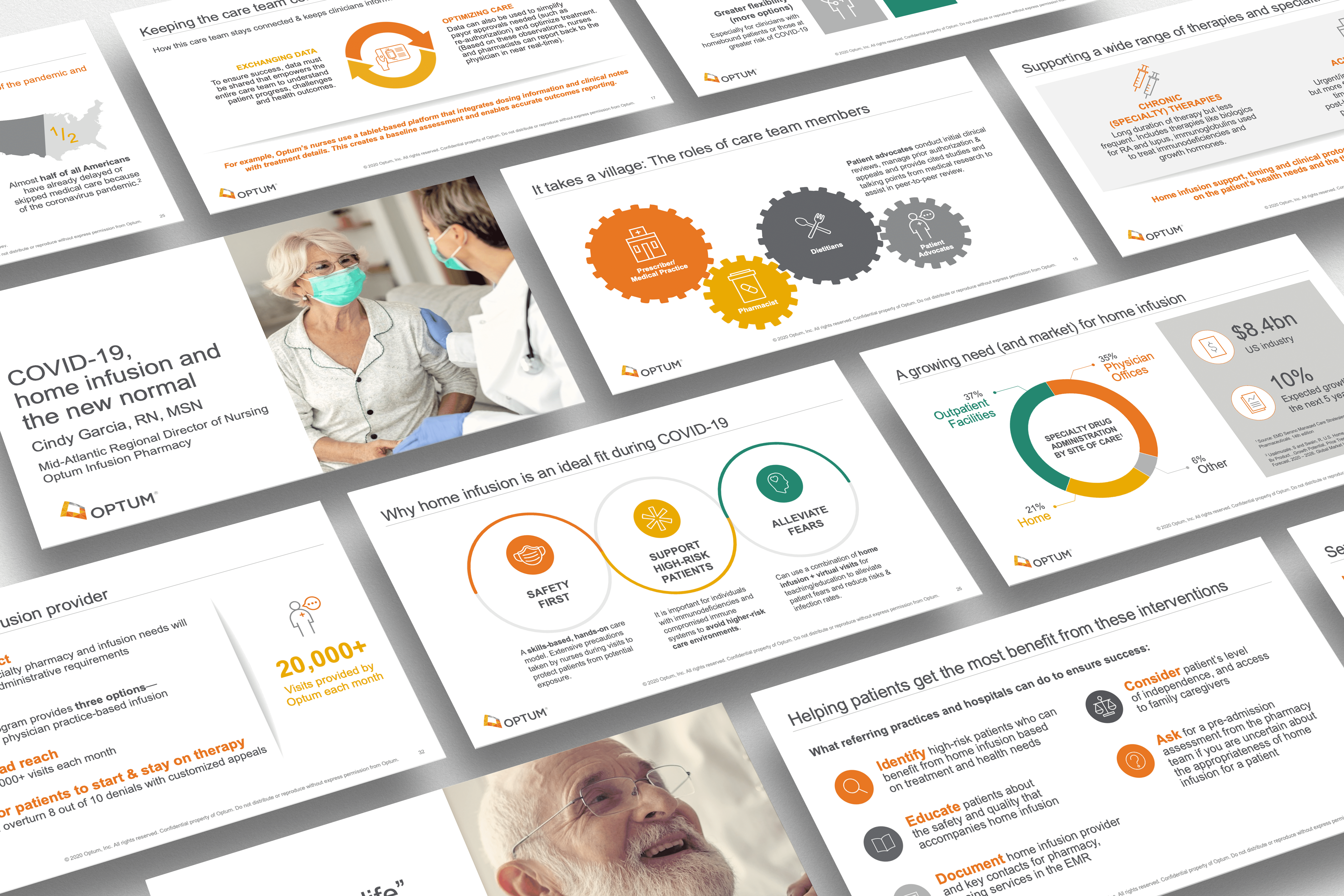 Ready to find out how Activate Health can deliver similar results for your organization? Contact us to learn more.