Health IT White Paper

MILLIMAN
Targeting health plans and health systems through a fact-based health IT white paper about the latest Hepatitis C disease management software.
Today's health IT companies need marketing support from agencies that understand both the technical and marketing nuances of their products. That's where Activate Health comes in. We worked with Milliman, a leading research firm, and Primrose Health, to develop a health IT white paper that discusses the latest advancement in disease management technology and the ways in which this solution addresses the challenges of managing patients with Hepatitis C. Thanks to our advanced understanding of health IT—including the latest disease management, health information exchange and clinical decision support software—we were able to successfully transform pages of data into a compelling narrative that detailed the value of this solution for the client's markets.




Yet this was still a highly complex and challenging topic, especially since the treatment for Hepatitis C patients was evolving rapidly with the FDA approval of breakthrough specialty medications (Harvoni, Sovaldi, etc.). Along those lines, this health IT white paper required an in-depth look at the clinical best practices in place today with this specialty, including the latest medical research and recommendations from federal agencies like the Department of Health and Human Services (DHS), the National Institutes of Health (NIH) and Centers for Disease Control (CDC).
This extensive research, paired with our advanced understanding of how to develop an effective health IT white paper, gave the Activate Health team a strong foundation for the project. As a result, we were able to transform data, clinical studies and quality improvement methodologies into a compelling story around the importance of technology in improving outcomes for Hepatitis C patients.
ENGAGING STORYTELLING
Like many of our clients, Milliman and Primrose Health brought incredible information and reports to the table—but struggled with putting an interesting narrative around this information. Telling a good story was critical to ensuring people actually downloaded and read this health IT white paper. Fortunately, that's where the creative team at Activate Health really shines.
SPEAKING THEIR LANGUAGE
Our experience has shown us that marketing to physicians requires an ability to communicate authentically while respecting each physician's own incredible depth of knowledge and clinical judgment. In this case, we were marketing to gastroenterologists, who typically manage Hepatitis C patients during the active treatment phase. As a result, we also needed an in-depth understanding of the nuances of this particular specialty.
DRIVING RESULTS
Using content marketing for lead generation is only effective if you're qualifying those leads by offering up the most valuable, informative content. Fortunately, the creative team at Activate health is well-versed in speaking to this audience of savvy, knowledgeable clinical professionals.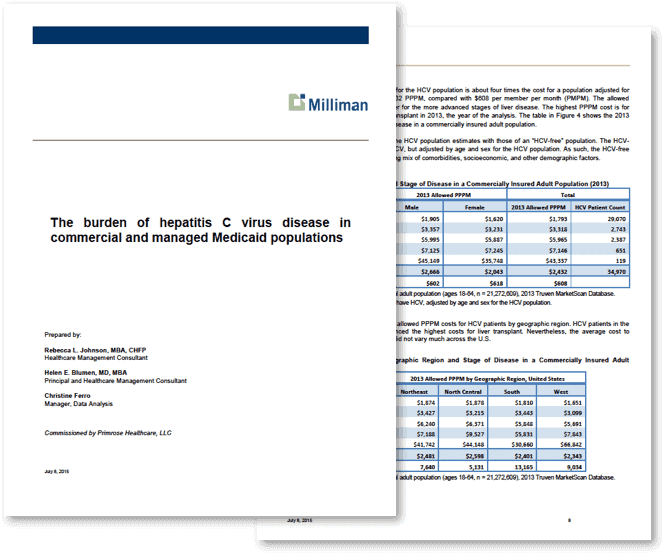 Ready to find out how Activate Health can deliver similar results for your organization? Contact us to learn more.