Marketing Health Technology
HEALTHSPARQ
Marketing health technology to payers by transforming consumer data into a meaningful, compelling report with impactful visuals.
Marketing health technology products and services is particularly difficult because it marries two highly complex subjects—healthcare itself and the dynamic world of health IT. Finding an agency with expertise in both can be a daunting task. That's why leading healthcare transparency firm HealthSparq turned to Activate Health as the company looked to engage health plans and promote their thought leadership to C-suite buyers in this space. HealthSparq had commissioned several studies throughout the year on important topics for these individuals, including the need for transparency in healthcare, best practices in promoting cost and quality data and consumer trust and utilization of these services.




Activate Health was charged with transforming this data into a compelling content strategy that would serve as an effective tool in marketing health technology solutions on behalf of HealthSparq. This effort began with the creation of a 2019 Benchmark Report that compiled the "best of the best" data. The report utilized an infographic-driven creative approach to create an at-a-glance format that would be valuable for these busy health plan executives. Individual infographics on specific data-driven topics were also used across to create continuity through these mediums with the same on-brand visual. These included insights within areas ranging from consumer trust levels with health insurers to the different factors that influence consumer decision-making around cost and quality. As a result, HealthSparq was able to build a robust social media and content marketing strategy using these cohesive, impactful data points. The approach also allowed this leading provider of transparency tools to deploy the most effective strategies for marketing health technology, breaking through the noise in an increasingly crowded, competitive marketplace.
MARKETING HEALTH TECHNOLOGY
The 2019 Benchmark Report was used as a fulfillment guide on the HealthSparq website and as an important tool to drive qualified leads and convert them to potential buyers.
BUILDING THOUGHT LEADERSHIP
The report positioned HealthSparq as a leader not only in the field of transparency, but also as a right-hand partner to health plans looking to better understand complex topics such as member trust and engagement.
BOLSTERING THE DIGITAL BRAND
HealthSparq continues to use infographics created as part of this effort to enhance its social media and blog posts, and plans to commission new benchmark reports each year.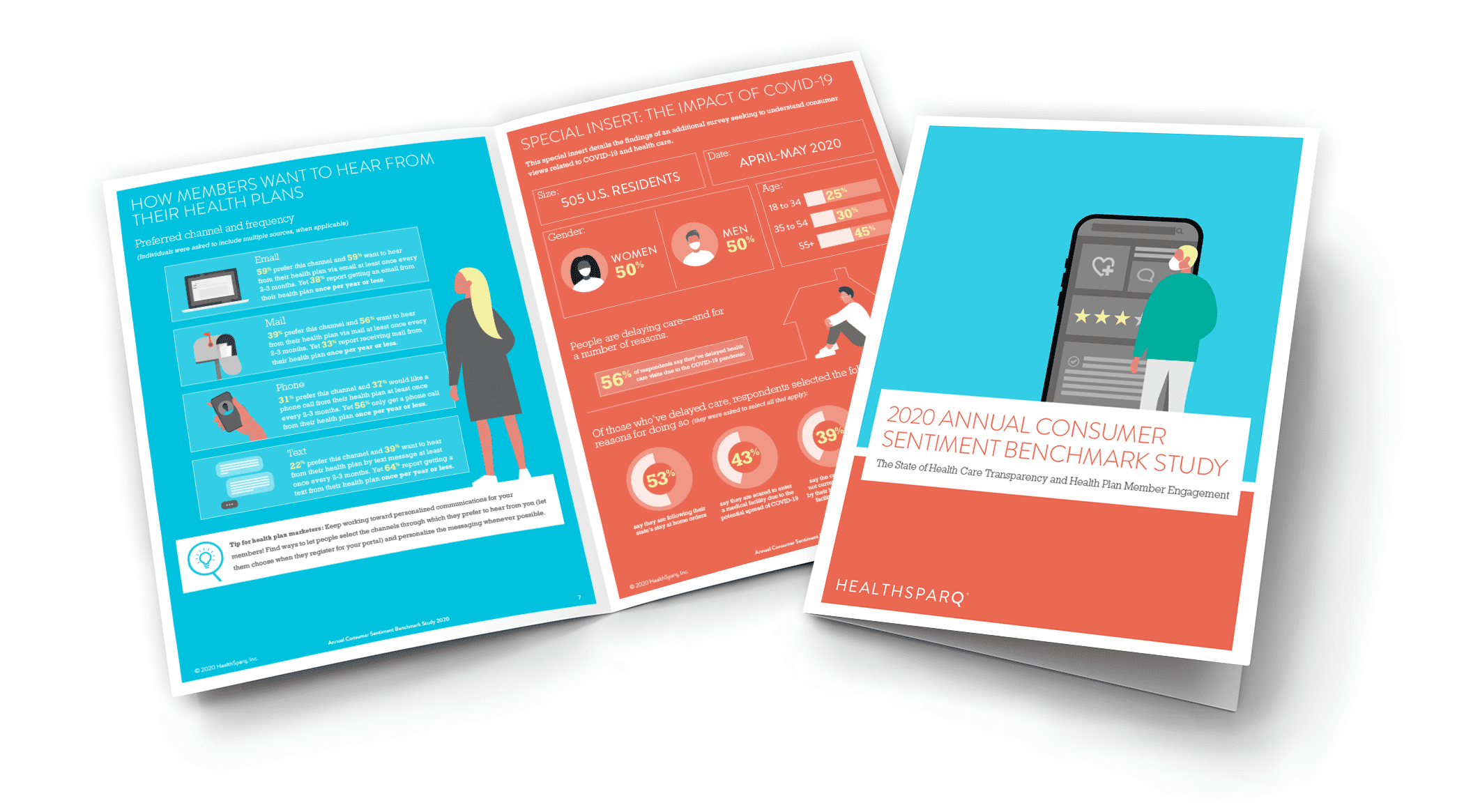 Ready to find out how Activate Health can deliver similar results for your organization? Contact us to learn more.