Healthcare Copywriting
GENIUS AVENUE
Educating C-suite decision makers about the value of a new insurance benefits technology platform through content marketing.
White papers are a critical part of any content marketing strategy, but they require more than just clever copywriting. The very best pieces included compelling research that can't be found in one place anywhere else—and which align with the client's own brand messaging and marketing objectives. Activate Health took this approach in the development of a series of white papers for Arizona-based Genius Avenue, a health and voluntary benefits technology company, helping the company successfully capture hundreds of leads from downloads of these fact-based white papers.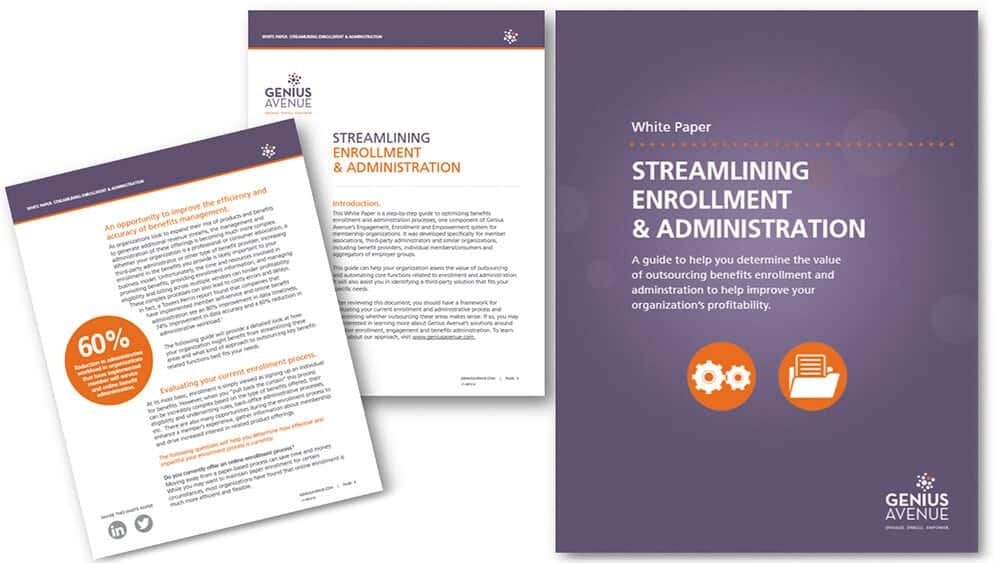 Ready to find out how Activate Health can deliver similar results for your organization? Contact us to learn more.