Acquisition Communications
LTCG
Developing a branding and acquisition communications approach to support the purchase of an insurance administrator.
This sales support piece is just one example of an extensive rebranding and acquisition communications campaign executed on by Activate Health after our client, a leading insurance administrator, was purchased by a venture capital firm. As a result, LTCG needed to develop a standalone naming, branding and brand messaging platform. This campaign included everything from logo design and sales materials to web design, digital marketing and public relations efforts like press releases and authored articles. The soup-to-nuts initiative, implemented in less than 60 days, also included internal communications designed to ease the transition for LTCG's own employees as well as external communications announcing the acquisition to LTCG's customers, leading life and long term care insurance carriers.

Visual Design & Branding

Marketing & Sales Collateral

Communications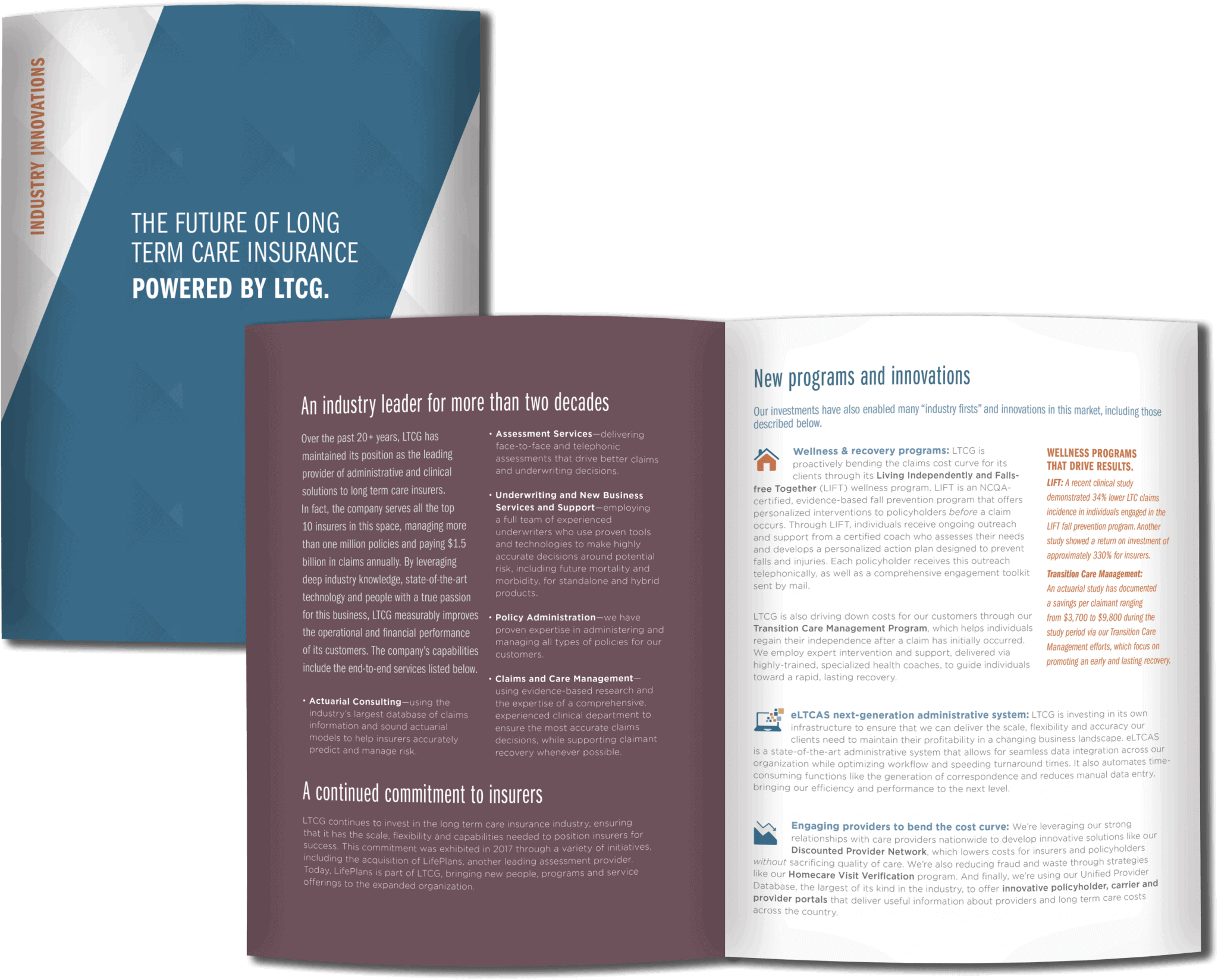 Ready to find out how Activate Health can deliver similar results for your organization? Contact us to learn more.