Medicare Marketing
BLUECROSS OF ARIZONA
Educating consumers about Medicare and marketing a new Part D product for a leading health insurer.
Blue Cross Blue Shield of Arizona markets a variety of individual, Medicare and group policies to both small and large employers. After developing and filing a new Medicare Part D product, the health insurer was looking to raise awareness about this new product while educating consumers on how to select the right Medicare coverage—selecting from Part A and Part B, Medicare Supplement plans, Medicare Advantage plans and Part D prescription drug benefits. To address this market confusion, we developed a comprehensive Medicare marketing campaign that included outdoor, radio, and print advertising as well as a compelling "Medicare Basics" animated video to be played at Part D events held across the state.

Healthcare Marketing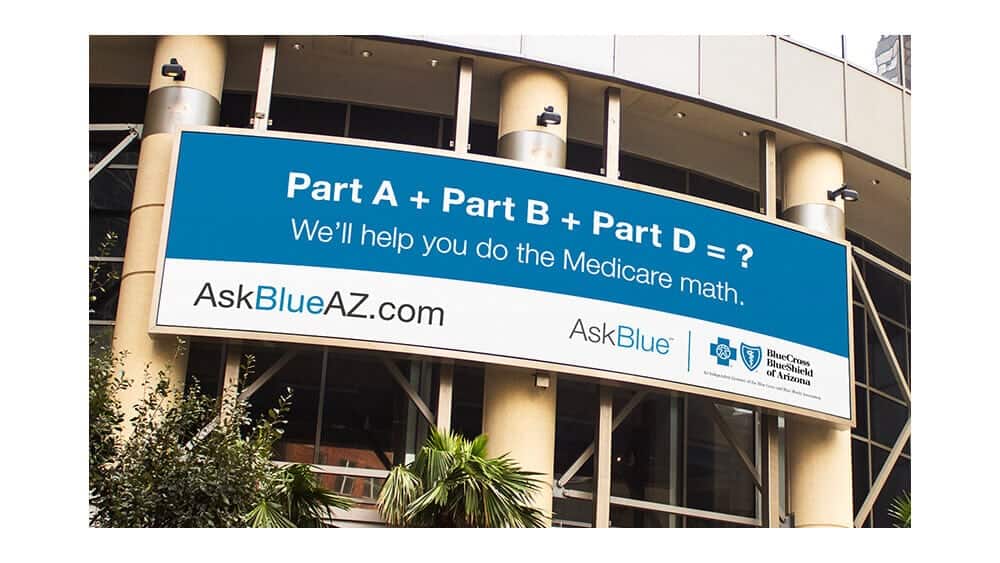 Ready to find out how Activate Health can deliver similar results for your organization? Contact us to learn more.